Dormitory Allocation Results for 2012 Sogang Korean Immersion Program
Above all, Sogang KLEC wants to say thank you for your interest in 2012 Sogang Korean Immersion Program.
As well, thank you for your patience to wait for dormitory allocation results
Now we are ready to announce the final dormitory application results for 2012 KIP applicants.
There are two dormitories, Gonzaga and Bellarmino, on Sogang Campus. Students have been assigned to each dormitory accepted in order of application.
Please check your dormitory spot on the list below.
Blur Label: Gonzaga Dormitory / Green Label: Bellarmino Dirmitory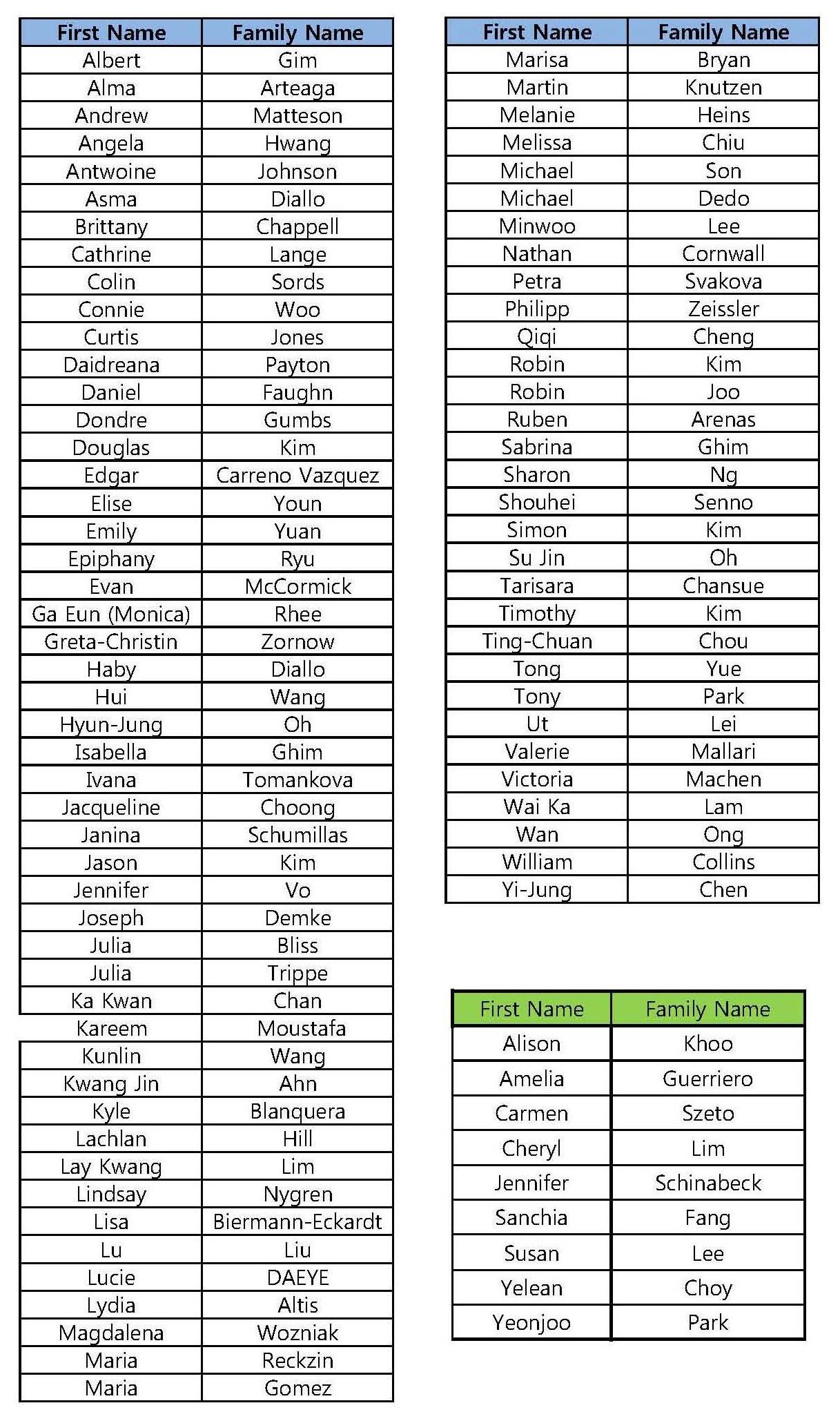 Please make sure your check-in and check-our time before you buy a plane ticket.
Check-in: July 7 (Sat. 1pm ~ 6pm) / July 8 (Sun. 4pm ~ 8pm)
We respectfully ask you to arrive at the domitory by 5 pm if possible.
Check-out: 9 ~10, August 2012 (9am – 5pm)
If you have any question about 2012 KIP, email us (sogangkip@gmail.com or koreanimmersion@sogang.ac.kr).