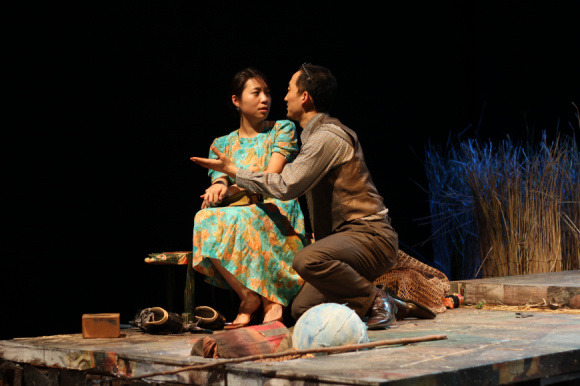 Dates : August 11, 2011 ~ August 27, 2011
Venue : Art creation space in nearby Hong-ik University and downtown area of Seoul
Organized : Seoul Fringe Network
Sponsor : Ministry of Culture Sports and Tourism, Arts Council Korea, Seoul City, Mapo-gu , Seoul Foundation Arts and Culture, Fringe Center(Seogyo-dong art experiment center
Seoul Fringe Festival of Alternative Arts and its Interaction
Seoul Fringe Festival started out in 1998 with "Experimenting and seeking of the Korean-style Fringe" as its motto and has been the "Independent Arts Festival" that seeks something other than the commercial pop culture or the serious high arts in the standardized cultural scene. Seoul Fringe Festival, which is run by the active participation of the artists, has been the supporter of active creation in the alternative arts.



Seoul Fringe Festival that Sets the Basis for the Arts through Open and Democratic Participation


As a festival that artists from all genres participate, Seoul Fringe festival excludes any sort of evaluation that prevents the artists from experimenting as freely as possible. Through the process, the festival is continuously creating a new breeze in the arts scene to make the independent arts prosper.


Seoul Fringe Festival that Unearths the Leading Artists of the Next Generation


Seoul Fringe Festival is a place for the next generation artists who dare to deviate from the popular limits, experiment with space, expand arts into the everyday life, break the border of genre and form, and make innovative attempts. It is a place for the audience to simultaneously meet the "present" and the "future" of the independent arts.



Seoul Fringe Festival Full of Energy for Both Life and the Arts


The pursuit of Seoul Fringe Festival is the open interaction between the artists and the audience, artist and artist, arts and the local community, and the society and us. As a site where the experimental artists meet the reactive audience, the festival is working to energize our lives and the arts through its artistic sensibility and creativity.
Schedule will be informed as soon as possible