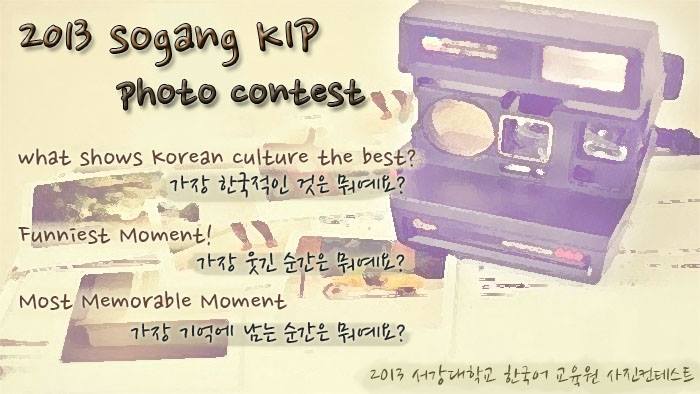 Are you enjoying our program and recording the moments?
We will hold a Photo Contest this year with the following three themes!
Theme
1. Photo That Shows Korean Culture The Best
2. Funniest Moment
3. Most Memorable Moment
Please e-mail us your photo from today until August 1st.
Upon sending us your photo, we will upload it on our Facebook photo album to share with everyone.
Prizes will be given to the winning photographers for each theme on Graduation Day.
*Photos must be taken during your Korean Immersion Program experience
Name:
Theme:
The reason for selecting this photo:
In order to select the best photos, we will consider the number of Likes on our KIP Facebook as well as our staff's opinion
J
Have a great day!